Witchworld

by Emma Fischel
Meet Flo Skritchett – the smallest and bravest Skritchett of them all. You can find out more below about her exciting adventures on the magical planet of Witchworld.
Book 1
Flo Skritchett is a modern-day witchgirl. She has a spellstick, travels by skyrider, and wouldn't know a cauldron if she fell into one. But then Grandma turns up – on an actual broomstick – warning that GHOULS are about to attack Witchworld. And Flo realises that everything she's been told about being a witch is just hocus pocus…
'Ghouls are attracted by NOISE. The gurgles of witchbabies, the happy shouts of witchchildren, the piercing shrieks of witchteens – are like a DINNER BELL to a ghoul.'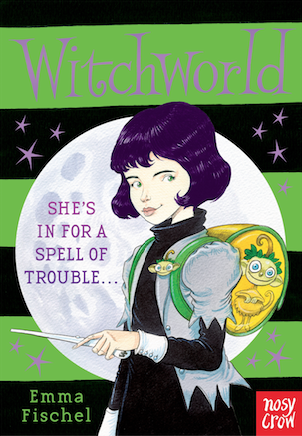 Why do gritterbacks have THREE heads?
The answer is in Witchworld!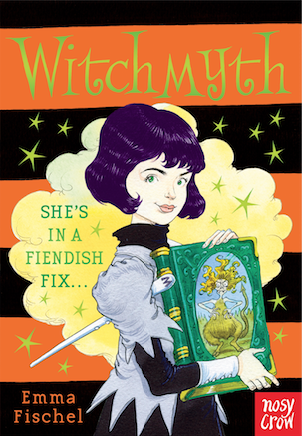 Book 2
Flo's favourite book is Magical Myths of the Witchenlands… Until she begins to wonder – could the myths be true? Soon Flo, armed only with Old Magic, is pitched into battle with the scary, hairy HAGGFIEND. And this time, with no Grandma to help her, Flo's on her own…
' "Flo," Dad said. "She is an extremely bad monster. She is dreadful. She is a SHOCKER. There is not one good thing I could possibly say about that hideous Haggfiend. She even pushes her own mother and father off a cliff!" '
What are the WINDWHIRLS of Moaning Mountain?
The answer is in Witchmyth!
Book 3
Witchen Week is here, the best holiday of the year! Flo can't wait to swim in the bright blue seas around Kronebay. But dark secrets lurk beneath the surface, and Flo will face the deadliest of perils before the week is out. She fought off ghouls, she fought off the Haggfiend, but can she fight off the most MONSTROUS creature of them all?
'There's a word in Fangwegian for the terror I felt on that Wild Isle. It's ponkenfunkflittonstromp. Which means terror the size of a MOUNTAIN.'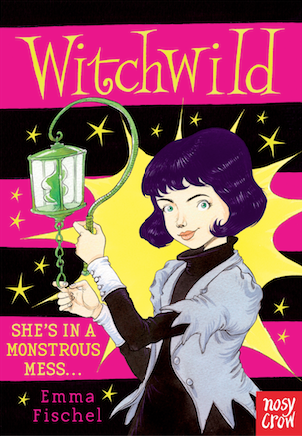 KLONKENPRINK is the capital of which colony?
The answer is in Witchwild!
Cover artwork by the wondrous Chris Riddell,
Children's Laureate 2015-2017.