Hello!
Welcome to my website.
I'm Emma Fischel and I write books for children.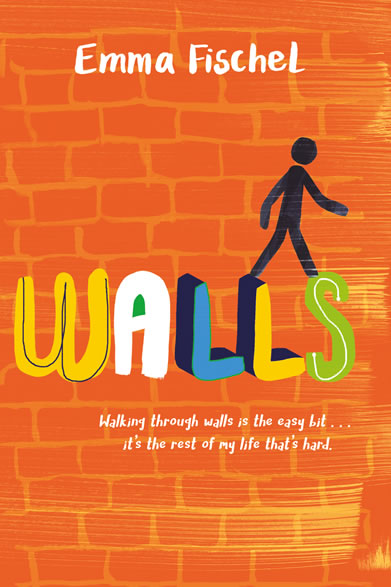 Walls
Walking through walls is the easy bit . . .
it's the rest of my life that's hard.
Witchworld
Step into the world of modern-day witches! And join Flo Skritchett – the smallest, most sensible, most BRAVE Skritchett of them all – on her exciting adventures in Witchworld…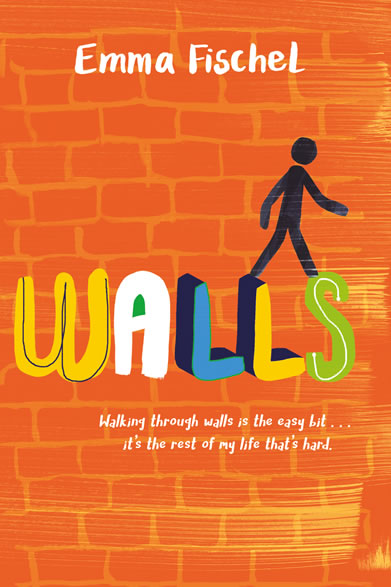 …the first and ONLY wallboggling boy in the world – right here, in Walls!
What would YOU do if you could walk through walls?
FIVE REASONS TO READ WALLS
It has a legend of a POLTERGEIST…
It has a secret TUNNEL…
You'll find out about TRAP-SETTING…
You'll meet a WALLBOGGLING CHICKEN…
You'll learn about a surprising PHOBIA…
Meet the witches of TODAY in Witchworld!
Wands and broomsticks?
Not THESE witches! They have touch-screen spellsticks and whizz about on super-speedy skyriders. And there's no need for cauldrons – because these witches have cupboards full of ready-potions!
Which of these creatures could POSSIBLY be from Witchworld?
Take a guess!  (Click on the '+' to see)
Armadillo

Ooh… Cold… Try again… Armadillos are from planet Earth. They have a leathery armour-like shell, but no magic skills whatsoever.
Cheetah
Warm… Try again!… Cheetahs are from planet Earth. No magic skills – but they are the speediest creatures on that planet.
Lakktarnian Skrangott
Yes! You are correct!… Lakktarnian Skrangotts are three-armed tree-dwellers, native to the Narrowlands. Also teleporters, so the speediest creatures in Witchworld. Endangered.
There are MONSTER Books too!
The Monster of Shiversands Cove
Shivers galore….
Meet a ten-foot-tall moth monster and a beast from the deep!
Can a girl's first true love be a DRESS?
'I think I can sum up my fiction books as being about three main things – humour, magic and deadly peril. But if children also learn a few things along the way that help them in real life – about the right and wrong ways to behave, that it's OK to mess things up sometimes because we all do, or that even sad and scary things can eventually get sorted, then – job done!'